About Us
CRE is Australia's leading client-centric insurance brokerage specialising in the construction, resources and energy sectors, using our expertise and long-forged relationships with global underwriters built over twenty years through our senior executives. We pride ourselves in actively partnering with our clients to understand their operations, contracts and risk tolerance, then engineer tailored insurance and risk transfer solutions to best meet their needs.
From risk profiling and policy development, negotiation and placement, through to claims management and renewal, CRE provides a holistic, end-to-end solution.
With unyielding dedication to serve our clients' best interests, we are committed to providing the highest service standards. CRE's reputation is built on our ability to deliver excellence at every stage, provide unfettered access to our best people, and offer trusted advice. Our team will take a fresh look at your business, help you see around corners, consider all options, and work with you to make informed decisions.
Australian owned and operated, we take an honest, personal and determined approach to find solutions that enable our clients to sleep better at night knowing their businesses are protected.
Those pillars of excellence, trust and our unique approach truly set us apart from our peers, making CRE the partner of choice to help manage the most complex of risk solutions.
OUR VALUES
In everything we do, we diligently uphold the CRE values. We are: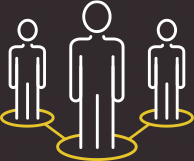 Connected to our clients, our peers, market and industry so we can continually learn and always deliver value.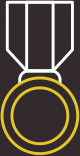 Accomplished in providing services and advice that is professional, informed, tailored and efficient.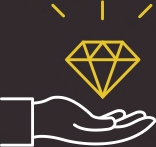 Trusted by clients, underwriters and each other to always act with integrity.
Testimonials
CRE are unafraid to challenge the norms of insurance broking; either with underwriters or wholesale brokers.
The Perseus program is complex; CRE do not accept complacency, give excuses and consistently deliver results as promised.
Perseus genuinely appreciates the care CRE takes to place our insurance program.
Perseus Mining Ltd
We cannot speak highly enough of the team of professionals at CRE, in the provision of risk advice, guidance through complex claims, and advising on the most effective solutions to ensure our business is well protected. We put the utmost confidence in CRE because they provide comprehensive bespoke solutions, offering the breadth of coverage that gives us the confidence they have our back.
Burton Contractors
For the Daracon Group, having the right insurance cover is critical to protect our business. The team at CRE Insurance Broking were selected for their approach and understanding of what Daracon needed to achieve with our insurance cover. While ensuring that the correct cover is in place, the CRE team ensured value for money. Their knowledge of insurance markets enabled them to place the many insurance policies required by Daracon in a comprehensive and professional manner.
Daracon Group
In the search for an insurance broker that understands our industry and is able to facilitate our growing needs, we decided on CRE Insurance Broking due to their knowledge of our industry, their ability to understand our inherent risks and style an insurance program that not only meets our needs, but also enables us to be competitive in our industry. We rely heavily on the advice provided by CRE for our insurance needs and also enjoy their involvement in the early stages of project tenders to be able to maximise the best outcome for our clients.
Enviropacific Services
Sydney Office
Level 1, 70-76 Alexander St,
Crows Nest NSW 2065
Brisbane Office
London Offices, Unit 4, 30 Florence St,
Teneriffe QLD 4005
Perth Office
9/57 Labouchere Rd, South Perth WA 6151
Sydney Office
Level 1, 70-76 Alexander St,
Crows Nest NSW 2065
Brisbane Office
London Offices, Unit 4, 30 Florence St,
Teneriffe QLD 4005
Perth Office
9/57 Labouchere Rd, South Perth WA 6151